Yes, you CAN put on muscle and lose fat at the same time ...
Discover How You Can Get Ripped AND Put on Lean, Chiseled Muscle at the SAME Time Using an Addicting and Powerful Combination of Metabolic Meatheads and Metabolic Finishers
Plus get the popular and advanced finishers program – Anabolic Finishers - for FREE all while saving 88% off the regular price
Here's your chance to get ripped AND jacked in just 4 short, but intense workouts per week using my popular Metabolic Meatheads program. Plus, you can even choose your own grand finale by picking your own Anabolic Finisher for just $7, a savings of 88%.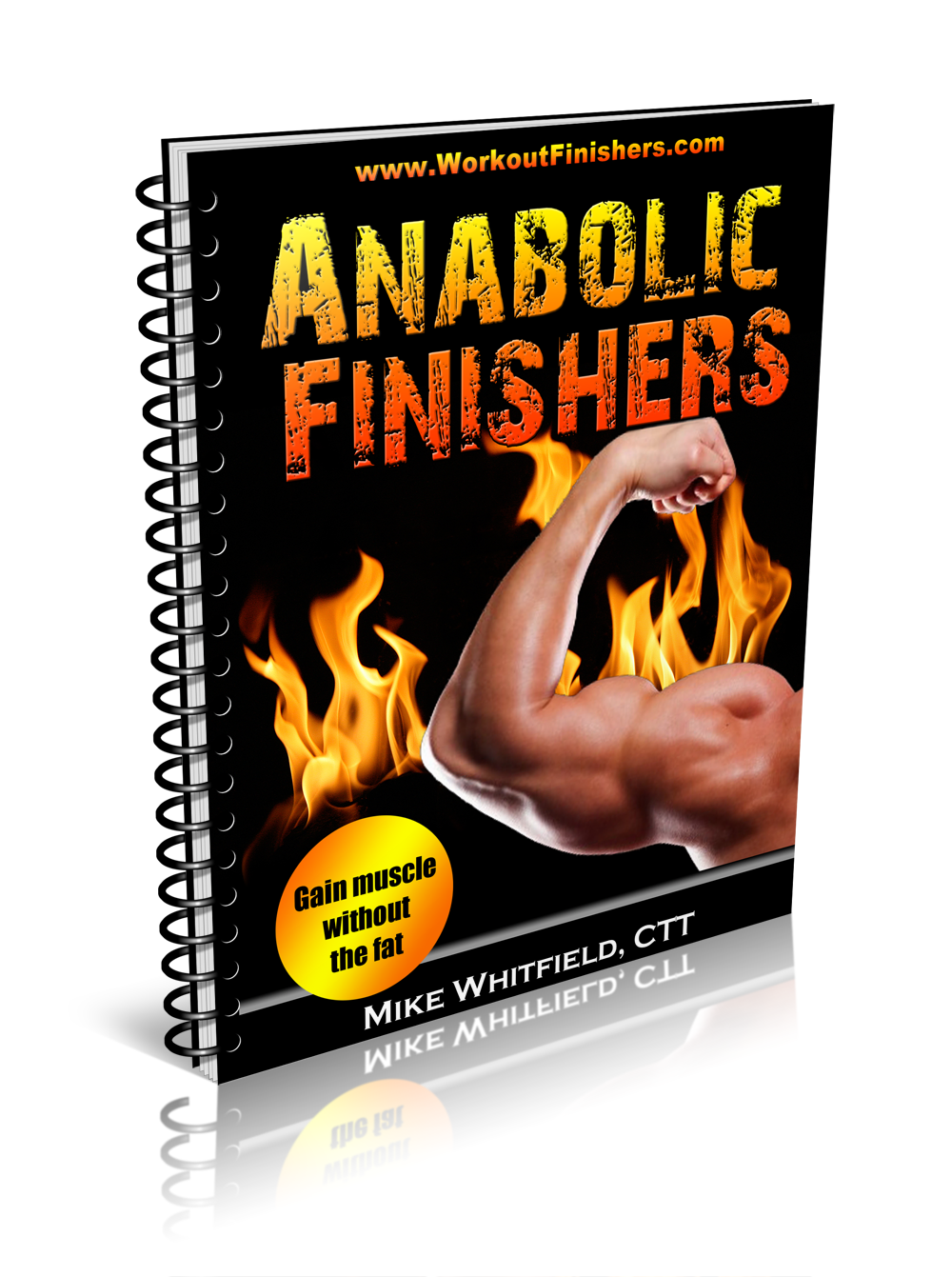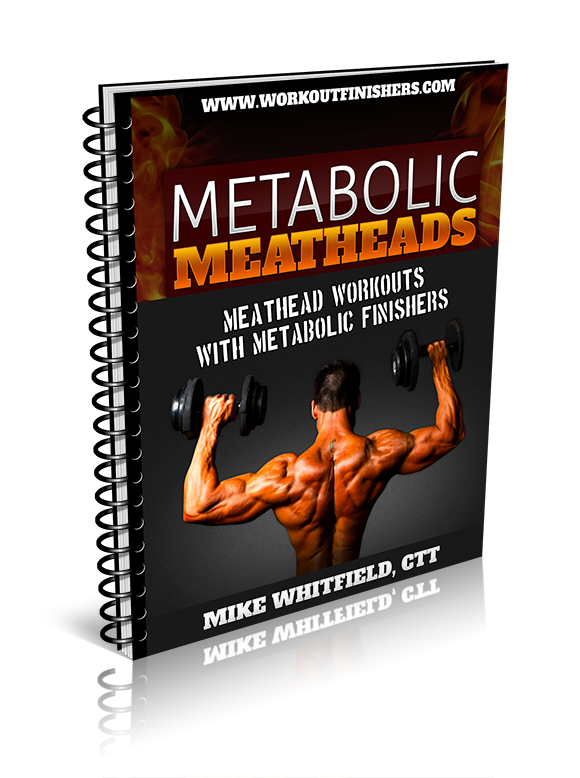 $59.98 Only
$7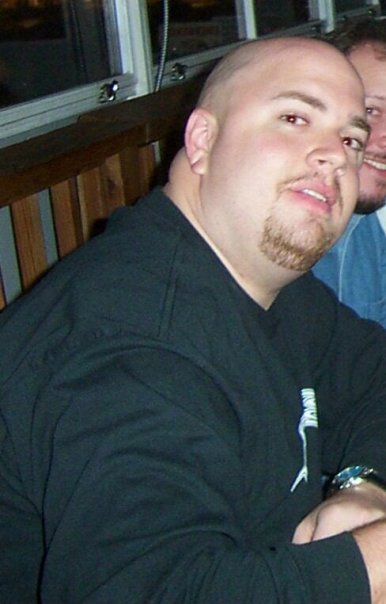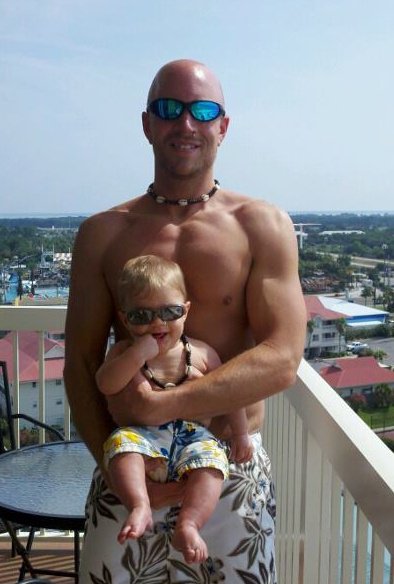 Mike Whitfield, CTT before and after using finishers
Dear fellow Meathead (the first step is admitting it),
Body split training has its place, but not for you. You need a program that will help you carve out and build dense muscle, while losing that ugly belly fat at the SAME time.
But you also don't want to spend 6 days a week doing it. You know the routine - annihilate your biceps for 90 minutes one day followed by 60 minutes of long, boring cardio the next day watching Sportscenter on a loop.
Sure, body split training can help you gain muscle, but it's the long route, sucks up your time away from your friends and family and can lead to overuse injuries.
It's just not worth it.
And most of the time, you are left with a nagging injury keeping you out of the gym for weeks, making you LOSE muscle and gaining fat, heading in a downward spiral, all with little results and muscle to show for it.
I have good news for you though. Did you know you can pack on lean, chiseled muscle AND lose belly fat at the SAME time with just 4 short, but effective and structured workouts per week?
Pack on Dense Muscle AND Lose Fat in Just 4 Workouts Per Week
The ultimate Metabolic Meathead formula to get the most out of your workouts is using:
A properly structured program
Using metabolic finishers after each workout
Strategic off days from lifting (that's right – no workouts)
This powerful combination allows you to pack on pounds of muscle AND get rid of ugly belly fat at the same time.
A metabolic finisher is when you will perform intense metabolic conditioning after your main heavy lifting workout. These unique finishers only last a few minutes, but they keep the fat at bay so you can put on sexy muscle without the fat. In fact, using metabolic finishers gives your belly fat no chance to stick around as you put on lean muscle.
With strategic off days in your program and properly structured workouts, you get the rest your body needs to repair itself and grow muscles harder, with each and every workout.
But the real benefit is not having to pour yourself into the gym day after day, allowing you more time to play with your kids, spend time with your family and hang out with your friends instead of being a slave to the gym... all while GAINING muscle and LOSING fat.
The secret is exercise intensity, not frequency.
Using anabolic finishers along with your meathead style workouts, you burn tons of fat and gain muscle. Try this anabolic finisher after your next workout...
Rock this Anabolic Finisher
This is the anabolic finisher after Workout A in the Metabolic Meatheads Workout Program:
Do the following circuit as many times as possible in 3 minutes, resting ONLY when needed:
Lunge Jumps (5/side)
Spiderman Climb (5/side)
KB or DB Swings (20)

That's how you finish off a workout without boring cardio (even intervals). Now you can pack on muscle and lose belly fat at the same time.
Men and Women Lost 4 lbs of Fat
While Gaining 4 lbs of Muscle
Since you're skeptical (and I would be, too) – take a look at this study. The study was completed at Purdue University and published in 2007. The researchers assigned men and women to a 3-day per week workout schedule, where subjects would compete a resistance training circuit.
The workout program wasn't the best, but the results showed these men and women were able to gain an average of 4 pounds of muscle and lose 4 pounds of ugly belly fat in just 12 weeks.
As a result, their body weight didn't change, because they gained the same amount of muscle as they lost in fat.
Now that you agree that you can put on muscle while shedding fat at the same time, I've discovered a way to do it even faster, all while improving your conditioning, stamina and endurance.
But let me be clear and I will help you discover...
Is This Program Right for You?
If you enjoy easier programs and don't like a challenge, than this program is not for you.
If you would rather do cardio and hit the gym 5-6 days a week, this program is not for you.
If you don't think you can mentally prepare for blending a meathead style of workout mixed with metabolic finishers, you won't succeed on this program.
However, if you're willing to put in the work, you can be jacked AND ripped.
I am a guy who is not afraid of hard work. I have spent my fair share of time in the gym, both in this country and while deployed in the Army, trying to put something together to accelerate results. I purchased your program because of the vast diversity. They always keep my body guessing and allow me to write something down just before going to the gym and making sure I leave without feeling like I left more on the table.

Thanks,
Victor K.
Transforming my body was my goal, but during this journey I found the real transformation couldn't occur until I underwent a mental transformation.

These days I love going to the gym! I go in and work my butt off for 30 to 45 minutes and when I leave the gym, I feel like I've accomplished something great.

I have energy and I once again feel proud of the way I look. Men at my gym even remark how hard I'm working and they tell me they get tired just watching me! I am strong and confident!

- Leslie
Using your programs, one of feats I have worked up to and I am immensely proud of is my ability to now complete 250 double hand kettlebell swings with a 16kg kettlebell without stopping at all during them!! What a sense of achievement when you have completed it and are gasping for breath!

Firstly, I have always embraced new and innovative training methods and been willing to try them and - crucially for me- tweak them to my own needs: a training routine must be flexible enough to survive under amendments and additions and your system does exactly that! The second part of my answer is that, even though I already do train very hard at the moment, there is something about devoting just a few other minutes at the end of your workout to more focused precision training - for me, its a case of this is mental training at that point. Do I have the guts and mental fortitude to crank out the final finishers routine? If I have, then I know I'm training harder than most of my competitors who will race beside me and this gives me a massive psychological advantage.

Thank you!
Brian M.
Here's what you get with Metabolic Meatheads
and Anabolic Finishers: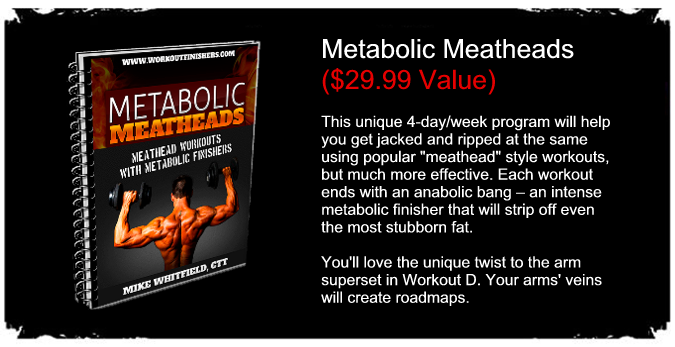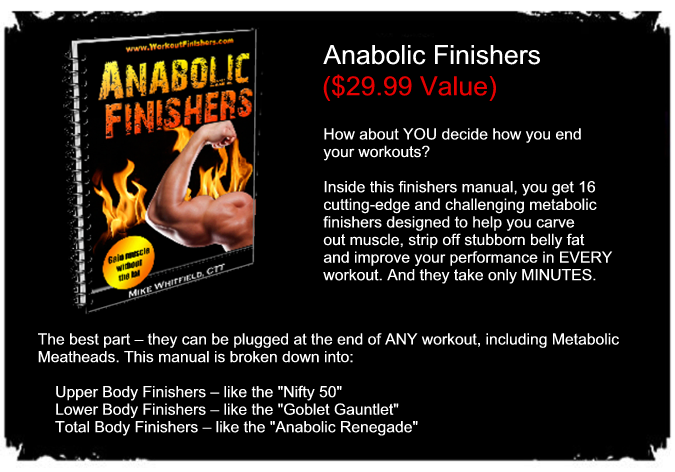 Here's your chance to get ripped AND jacked in just 4 short, but intense workouts per week using my popular Metabolic Meatheads program. Plus, you can even choose your own grand finale by picking your own Anabolic Finisher for just $7, a savings of 88%.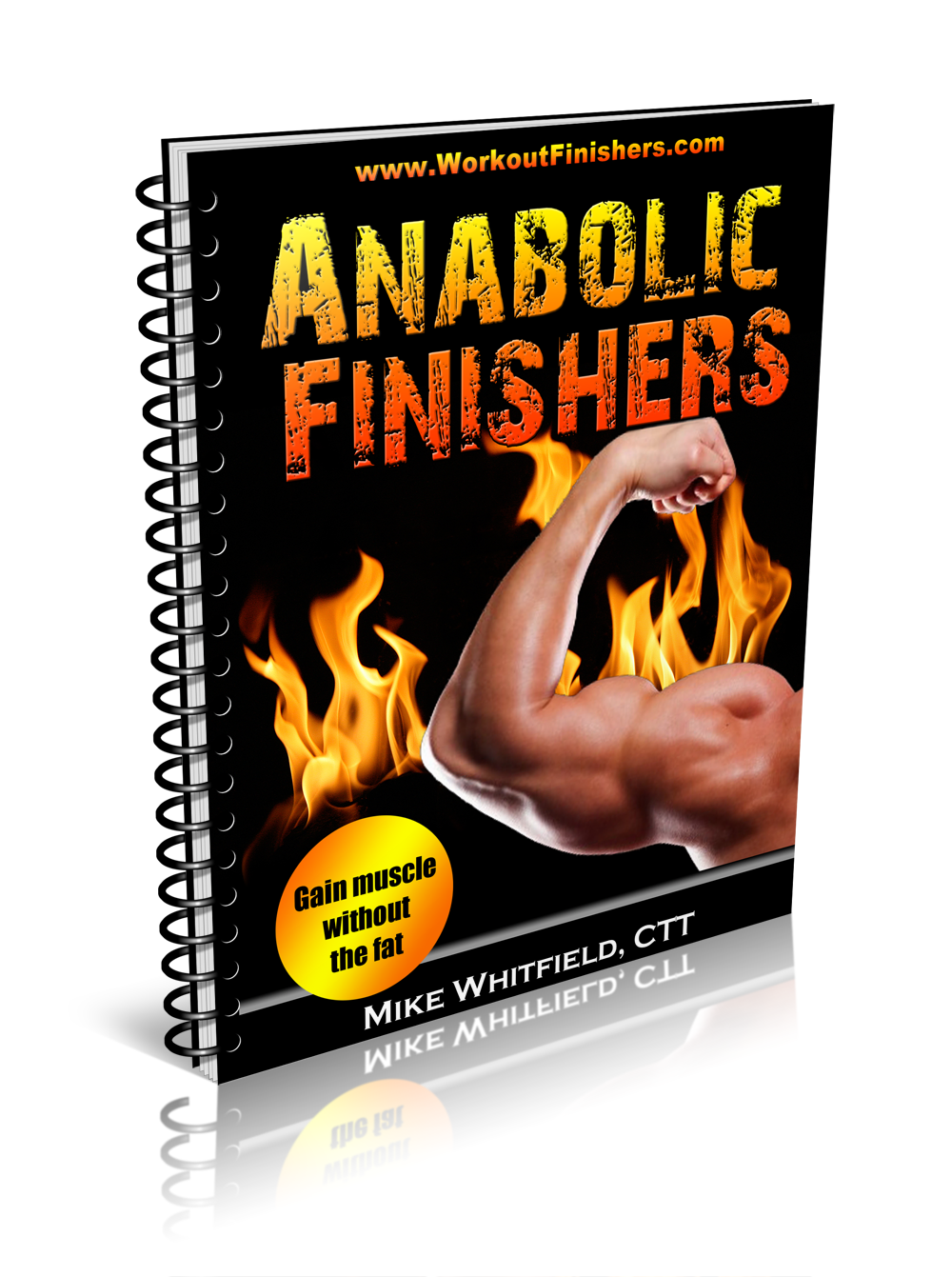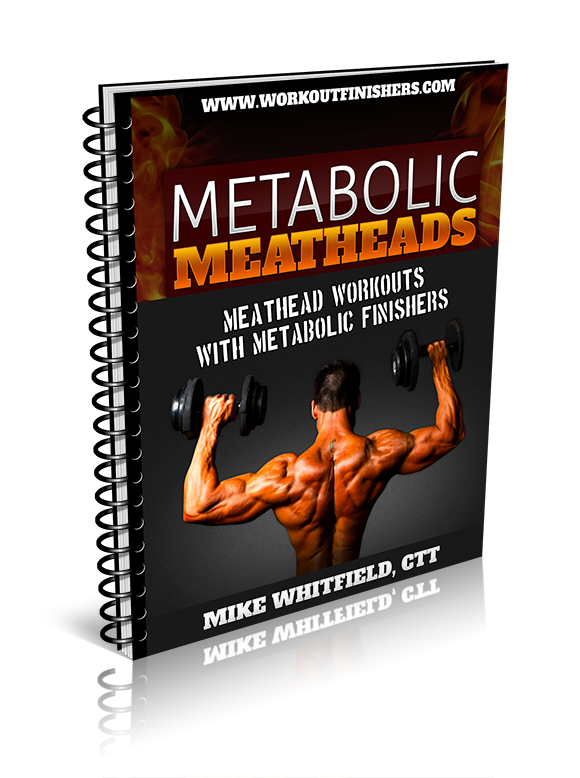 $59.98 Only
$7

Have fun with these challenging, yet effective muscle-building workouts while losing your belly fat at the same time...
May you never, EVER get bored with your workouts,
Mike Whitfield, CTT
Author, Metabolic Meatheads and Anabolic Finishers
P.S. If you want workouts that actually put on muscle AND get you shredded in just 4 short workouts a week, PLUS get 16 finishers you can plug with ANY workout for just $7- a savings of OVER 88% off - then grab this special offer today and get started in MINUTES.
P.P.S. I stand by my word. If you follow this program and don't get ADDICTED to working out, while getting jacked and ripped at the same time, I'll refund every penny.
Here's your chance to get ripped AND jacked in just 4 short, but intense workouts per week using my popular Metabolic Meatheads program. Plus, you can even choose your own grand finale by picking your own Anabolic Finisher for just $7, a savings of 88%.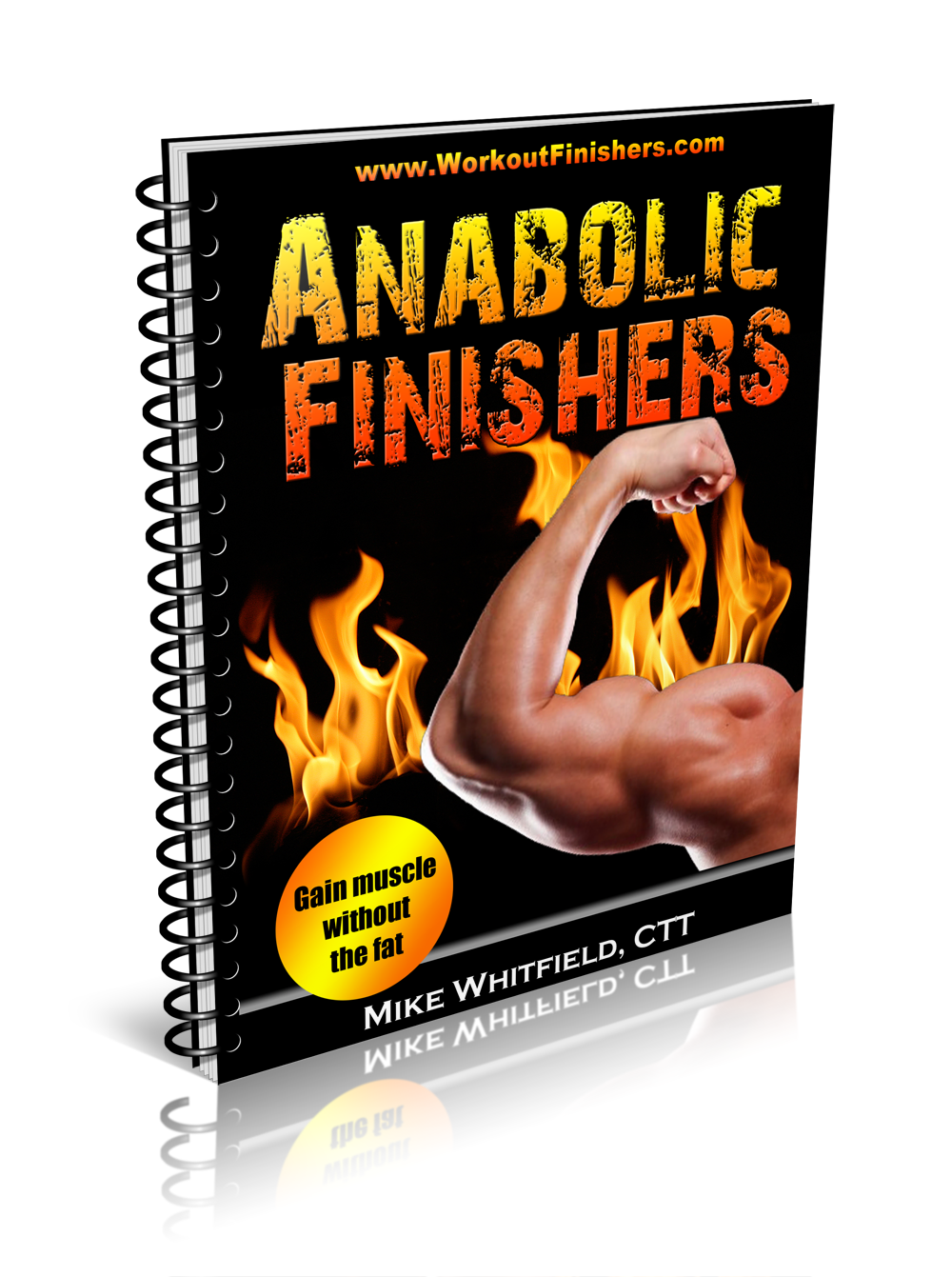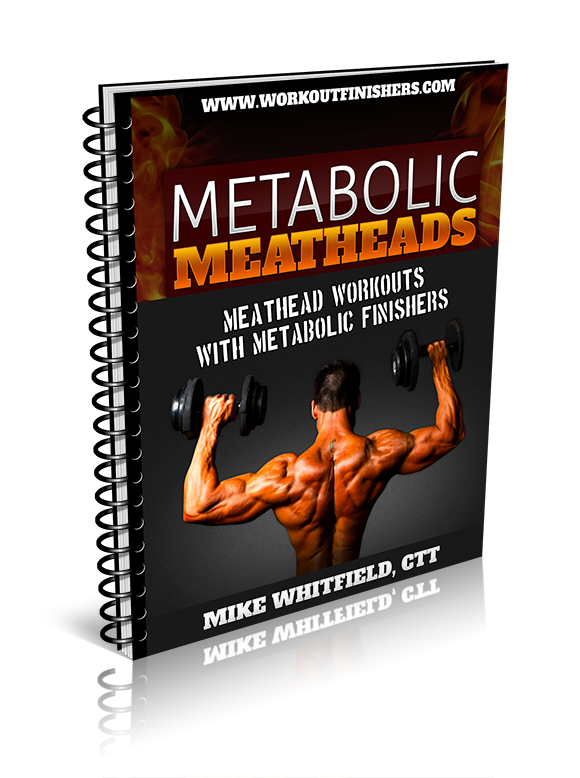 $59.98 Only
$7

NOTE: These programs are downloadable exercise routine manuals. No physical products will be shipped. After you order, you will get INSTANT ACCESS to download the exercise routine manual and all the bonus reports onto your computer. The exercise routine manual format is adobe acrobat PDF, which can be viewed on Mac or PC.