Discover

33

Addicting

7-Minute

Metabolic Finishers That Will Work Your Abs Harder and Burn Fat Faster Than

34

Minutes of Cardio Without a Single Back-Breaking Crunch
And you

don't

even have to give up your favorite workouts!
Do you want to make a PERMANENT change like this?…

Yes, these finishers helped me lose 105 pounds
Metabolic Finishers Expert Mike Whitfield Reveals How You Can Stop Wasting Your Time with Boring and Long "Ab Workout" Sessions and Implement a Simple (But Fun) "Ab Finisher" with ANY Workout or on Your Off Day to Accelerate Fat Loss and Get the Strongest Abs You've EVER Had in Your Life, All While Burning Even More Calories to Get You Faster Results…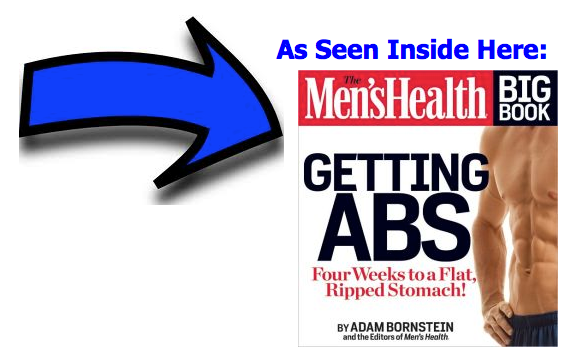 An inspiring message from Mike Whitfield, CTT
Contributor to the Men's Health Big Book of Getting Abs Who Has Lost 105 Pounds of Fat

It was the summer of 2010. It was miserably hot but I was excited about what was about to happen because I knew that after this summer things would be much different. My wife and I were heading to Hilton Head, South Carolina for a much needed vacation.
It would be the LAST vacation we would take for a while. We were expecting our first child in January of the following year. Funny enough, the picture above was one of the last vacation photos I have.
Never in a million years did I ever think I would have the courage to post a picture of me on the internet with my shirt off because that certainly hasn't always been the case. As you can see in the picture on the left, I was in 46 inch pants, XXXL shirts and I was 300 pounds. It also doesn't help that my genetics make it even tougher for me to lose weight and keep it off

However, through a lot of honest hard work and using my metabolic workout finishers, I was able to lose 105 pounds and lose 14 inches in my waist alone. Once I discovered this FUN and addicting metabolic finisher trick, I shared this approach with my private coaching clients.
The results?…
I Have Entered Six Clients in Five Transformation Contests. Even with Thousands Voting, All Six Clients Placed or Won the Contest
I helped my clients win $4,500 in the Turbulence Training Transformation Contests. It wasn't a magic pill, it wasn't a "revolutionary new workout". It was as simple as this…
They were having FUN with their workouts just like I did. They stayed consistent. They NEVER did cardio including interval training. They simply used these addicting finishers to drastically improve their ab strength, burn fat and become more athletic. I'll show you how you can do the same thing on this very page.
But now that you've discovered how I lost my ugly fat and over 14 inches in my waist with hard work, I can understand if you leave this page right now, especially if you're looking for the easy way out.
You probably know there is no such thing, and that's why you're here. As a matter of fact, you already know that crunches and long, boring cardio are NOT the answer to reducing your waistline. If that did work, you wouldn't be here, either.
I'll Show You How to Burn MORE Fat in LESS Time AND Work Your Abs Harder with No Crunches or Cardio, but Let Me Be Transparent Here
My Ab Finishers take only a fraction of the time that cardio and even intervals take, but they do take hard work (that's why they average about 7 minutes)
You're going to be combining the power of metabolic finishers and the latest, proven ab exercises, which are very challenging and that's why they work so well.
What you're about to discover will change the way you approach your ab training FOREVER and it's not what you think
My ab finishers take your ugly belly fat and love handles, punch them in the face and make you addicted to working out again. But they are not for everybody, especially those looking for the magic bullet.
Is This Not Another Magic Bullet?
If you think using these Ab Finishers alone will get you ripped, six-pack abs, than it's YOUR fault for thinking it's a magic bullet. That's just me being politically incorrect, but that's what most people are looking for. Sorry, this program isn't for you. This is no magic bullet.
But if you're looking for an edge to get chiseled abs without the boring cardio or intervals that everyone else is doing, and you have a desire to truly work hard and step out of your comfort zone, than this program is for you if you can give it all you got for 7 minutes.
Ab Finishers are designed to work with you and YOUR favorite program. Simply plug any of these fat-burning and addicting Ab Finishers at the END of your favorite workout to burn more fat in less time without intervals or cardio to bust plateaus and get FASTER results. You can also use these on your off days.
Just like you, these people had the desire and went to war against belly fat using these finishers…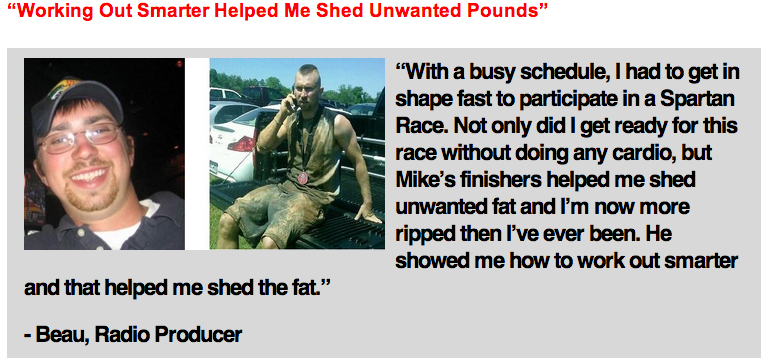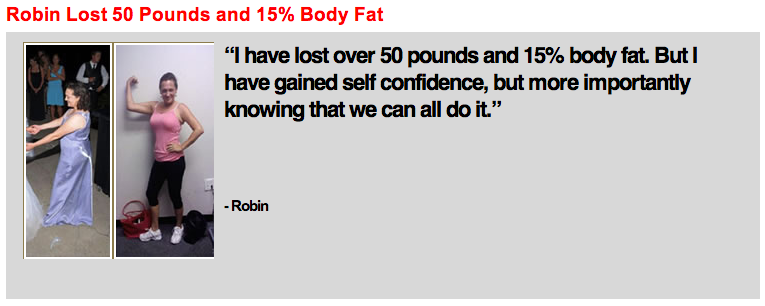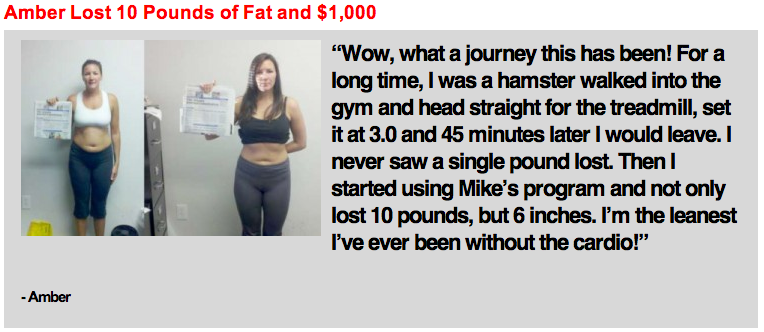 So, What is Exactly a Metabolic "Ab Finisher"?
As you probably know, a metabolic finisher replaces boring cardio and interval training and you get the SAME results if not better in just a fraction of the time that cardio takes due to 3 things that you can't get with "ab workouts":
Density (the amount of volume of work done in a short period of time with a variety of set and rep schemes)
Out-of-the-box abdominal exercises that work more than the top layer (like the Burpee/Spiderman Pushup Combo)
Brief rest periods (just enough to recover and perform the complete finisher)
But the best part?….
Metabolic Ab Finisher = 7 minutes
Long, Boring Cardio = 30, 40, even 60 Minutes (yawn)
First, let's see why you're NOT getting results from your cardio sessions…
The University of California at San Francisco's Human Performance Center, which specializes in physiological analysis, uses a VO2 test to track fat burning down to the last calorie. The test works by measuring the maximum capacity of an individual's breathing while exercising.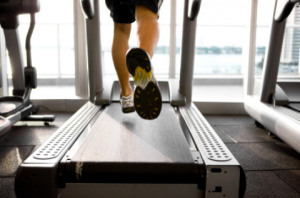 The VO2 analyzer assesses a user's calories lost during exercise by tracking breathing patterns. First, the user puts on headgear similar to a scuba mask and snorkle. The snorkle is attached to a long tube that is hooked into the VO2 analyzer. Finally, the analyzer records the user's breathing pattern as he or she inhales and exhales during exercise.
Depending on the quality of breathing, the VO2 analyzer calculates how hard the user is working and combines that data with the user's body stats: height, weight, age, and body fat. The VO2 analyzer can then compute how many calories are burned during the exercise.
This measurement reflects someone's fitness and can be broken down to determine how many calories one burns.
The Shocking Study Revealed Behind the Calories You Burn with Cardio
GMA technology contributor Becky Worley used the VO2 test on a treadmill, stationary bike, stair climber, elliptical machine and fitness watches. She used each for five minutes and, in each case, according to the VO2 test, the number of calories burned was overestimated.
On average, the machines overestimated by 19 percent and the watches overestimated by 28 percent.
Now, this CAN'T be fixed with a manual of better ab exercises. Sure, that alone would be an improvement, but when you combine the BEST ab exercises with conditioning exercises in a strategic circuit with brief rest periods, you'll not only get a stronger core, but you'll also burn calories (yet have FUN doing it). You'll also discover "out-of-the-box" exercises like these: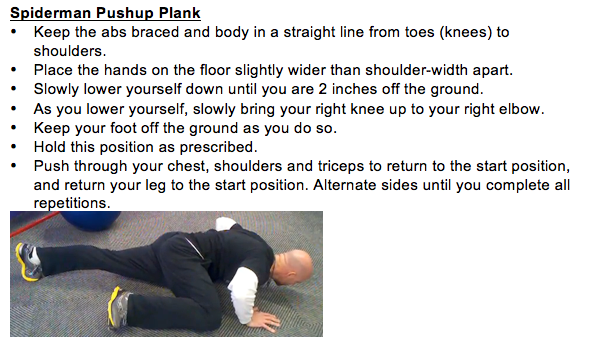 This move is found throughout the manual, along with other ab exercises that will dig deeper into your abdominal wall and not just work the top layer like crunches (plus you won't wreak havoc on your neck and back).
As you can see, these metabolic finishers that are focused on your abs only take minutes and they smack cardio (even intervals) in the face in just a fraction of the time.
Here's What You Get with the Addicting Ab Finishers System: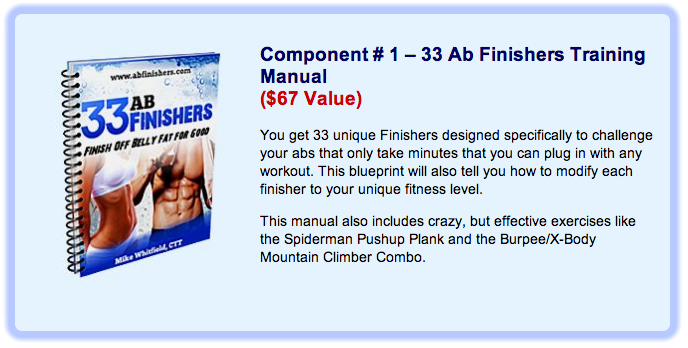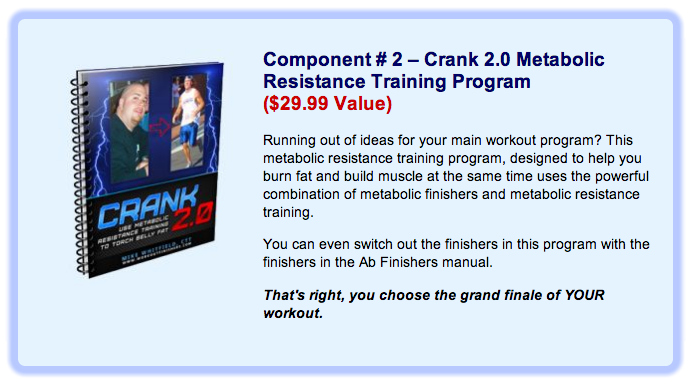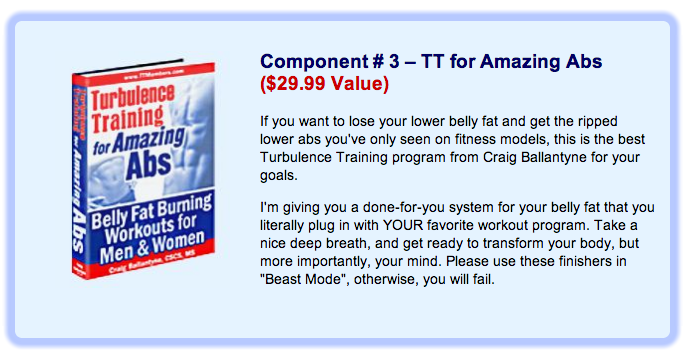 And yes, of course you'll get exercise photos and descriptions of all the finishers and workouts.
If you were to hire me to personally train you one-on-one using my metabolic resistance training and finishers programs for 8 weeks at 3-4 days/week, you would be looking at investing up to $3,200. As you can see above, it would be worth every penny (every single client I've put in the TT Transformation Contest placed and won money).
And when sold separately, the total value of these ab finishers and fat-burning programs is $126.96. But with this Ab Finishers Package, you can get EVERTHING you see above for: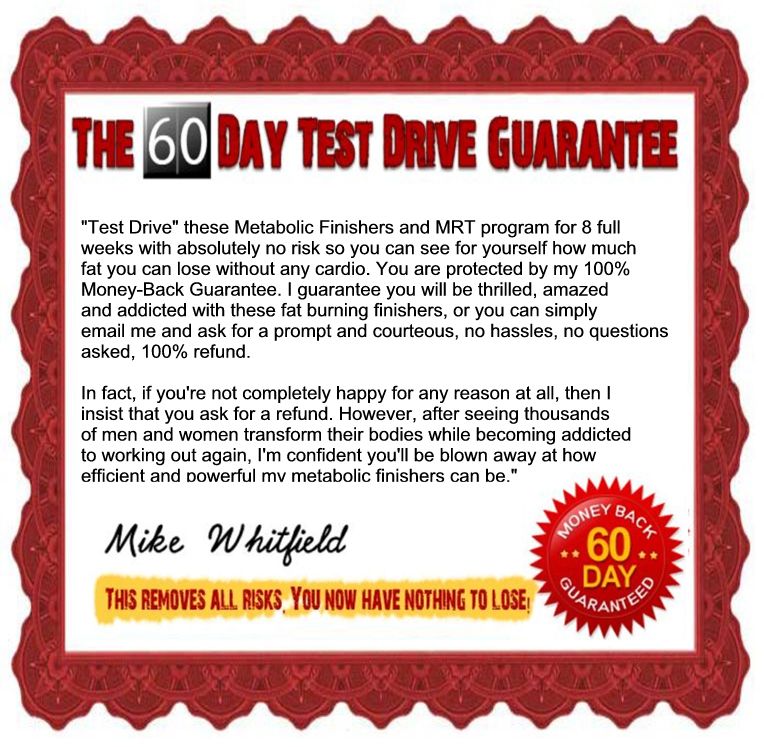 Alright, it's time to seriously go to war against belly fat without the boring cardio, intervals OR crunches,
Mike Whitfield, CTT
P.S. You have no risk and nothing to lose. If you are not 100% satisfied PLUS you're not LOVING the finishers or workouts, I'll promptly refund every single penny.
P.P.S. This offer is only good for a limited time. Act now to get 8 weeks of workouts and 33 finishers designed to get you strong, hard abs.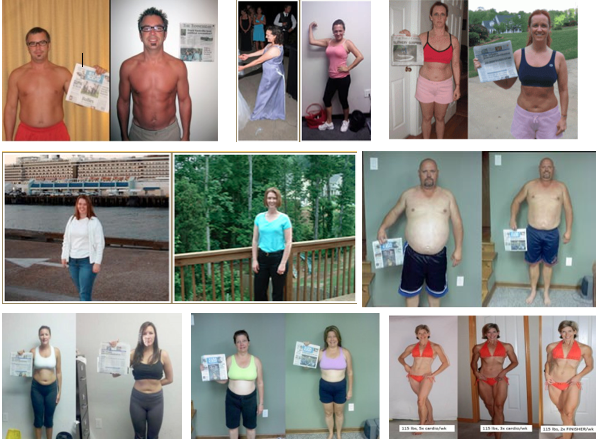 $126.96

$19.99
Frequently Asked Questions
Q: Can I use these finishers as my primary workout?
A: These are best used immediately after your favorite workout program or on your off day to accelerate fat loss and conditioning, however they can be used as quick and efficient workouts for when you are short on time (they are intense!)
Q: What if the Finishers are too hard?
A: For every single Finisher, I show an easier version. I even tell you how to use components of the original Finisher and the easier version to really tailor to your fitness level. It's all in the manual.
Q: What if I am not currently on a workout program?
A: If you need a main workout program, this package comes with 8 weeks of metabolic resistance training workouts, but if you enjoy your current workout programs – stick with them!
Q: Are Ab Finishers just for men, or can women do them, too?
A: Ab Finishers are a great tool for both men and women who want to lose belly fat and get a stronger core. I've used these with both with great success (see above).
Q: Will I need special equipment to perform these finishers?
A: No, you can use these with a basic gym membership or a home gym. Many of them use bodyweight exercises. I even have an exercise substitution list.
Q: How long will it take to get my product?
A: You will receive instant access where you can download your product in PDF format. You can start in minutes!
Q: What if I don't know an exercise?
A: Don't worry, you get photos and exercise descriptions of all the exercises in the manual and bonuses
$126.96 

$19.99
CLICK HERE to get Over 33 Ab Finishers and Bonuses and Save 84% Today
NOTE: The Ab Finishers System comes in PDF format. No physical products will be shipped. After you order, you will get INSTANT ACCESS to download and view all the files onto your computer. The manual format is adobe acrobat PDF, which can be viewed on Mac or PC. If you have any questions you can contact us at support@workoutfinishers.com